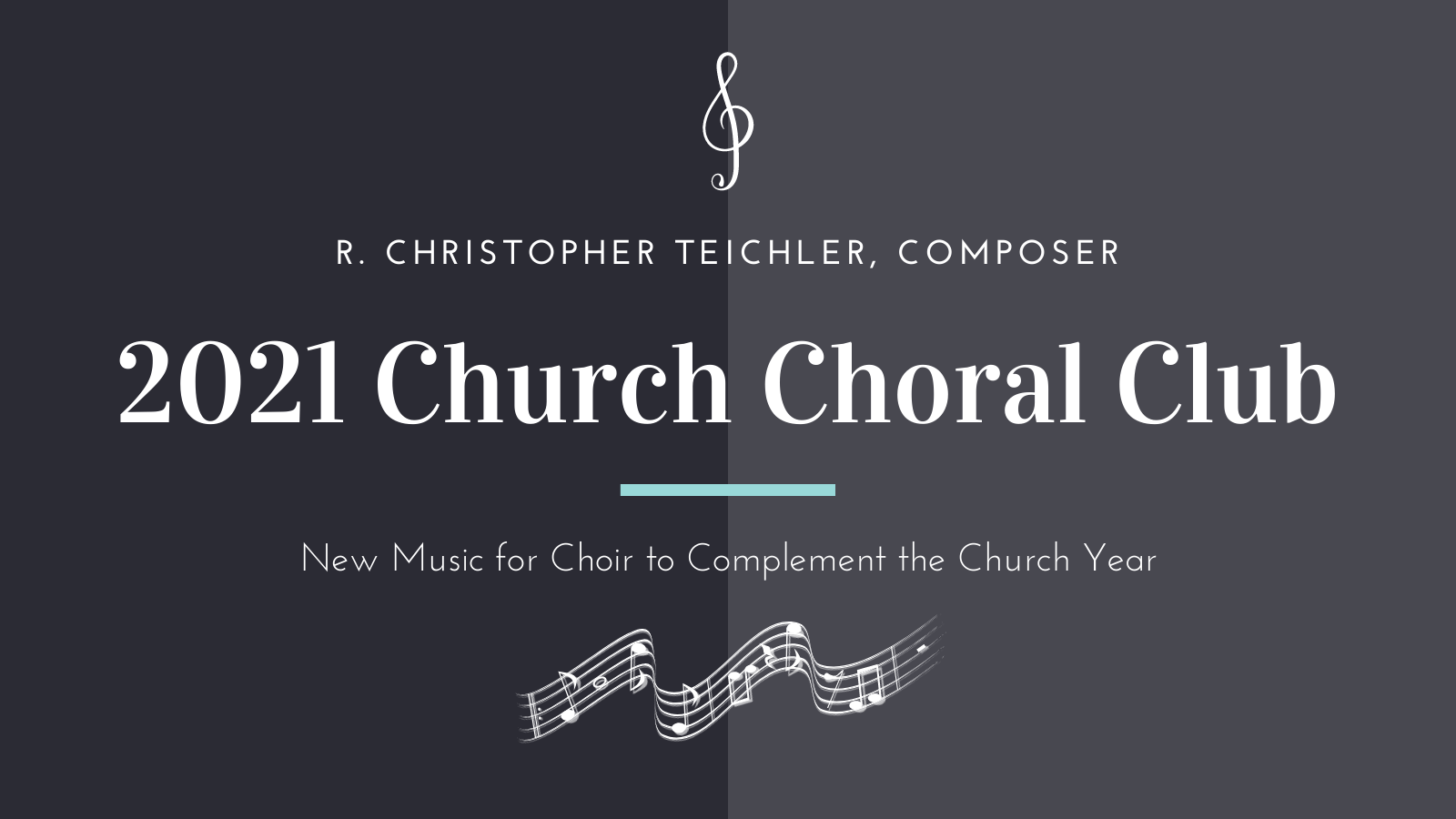 I'm excited to announce this new opportunity for church choirs! 
The 2021 Church Choral Club members will receive six (6) new anthems throughout the 2021 calendar year. Each anthem will be voiced for 2-part choir (Men/Women, SA/TB, Treble/Bass, etc.) and feature piano accompaniment.
Each anthem will be a standard 2-3 minute selection that will be centered around a different theme. Members will receive via email a single PDF of each anthem, and granted permission to print as many copies as needed for performance.
Anthem themes and PDF delivery dates will follow the following schedule:
| | |
| --- | --- |
| Theme | Delivery Date |
| Lent | January 25 |
| Easter | February 26 |
| Trinity  | April 26 |
| General | June 28 |
| Advent | August 16 |
| Christmas | October 18 |

Total cost to join the Choral Club is only $100. That's less than $20 per anthem! 
Click here to sign up for the 2021 Choral Club! Thanks! 

***P.S. Above all, health and safety come first, so if you have found a way to safely continue your choral ministry through the pandemic, I hope this can be a benefit for your ministry. If you have not up to this point, but expect that to be possible later this year, you can join at a later date in the year and receive all of the pieces that have been released up until that time. Thank you!